An enchanting White Rose Aromatherapy spray to instantly transport you to a highly intuitive state of graceful flow
Regular price
Sale price
$33.00 USD
Unit price
per
Sale
Sold out
Primary Benefits

*Heart Nurturing Love With Divine Sweetness
*Dream Activation and Remembrance
*Instilling Peace, Tranquility & Calmness

Ingredients

Organic White Rose Hydrosol, Organic Essential oils: Lavender, Clary Sage, Rose Geranium, Sacred Valley Rose Damascena & Mugwort. Gemstone essences: Moonstone, Blue Lace Agate, Ruby & Rhodochrosite. Infused in Blessed Sacred water & Organic Grape Spirit (Alcohol) + Ormus.

All essential oils are steam-distilled and organic.

(50ml)
How to use

Spray this Moon Goddess Alche-Mist in the car, home or out in the world; uplift any situation and inspire the moment!
Shipping

We ship with care from AZ or MI, USA within 1-2 business days.

For questions about the status of your order, please email: support@kejiwastore.com
Return policy

We accept returns of unopened / unused alchemy within 30 days of receiving your order.

To initiate a return, please email: support@kejiwastore.com
View full details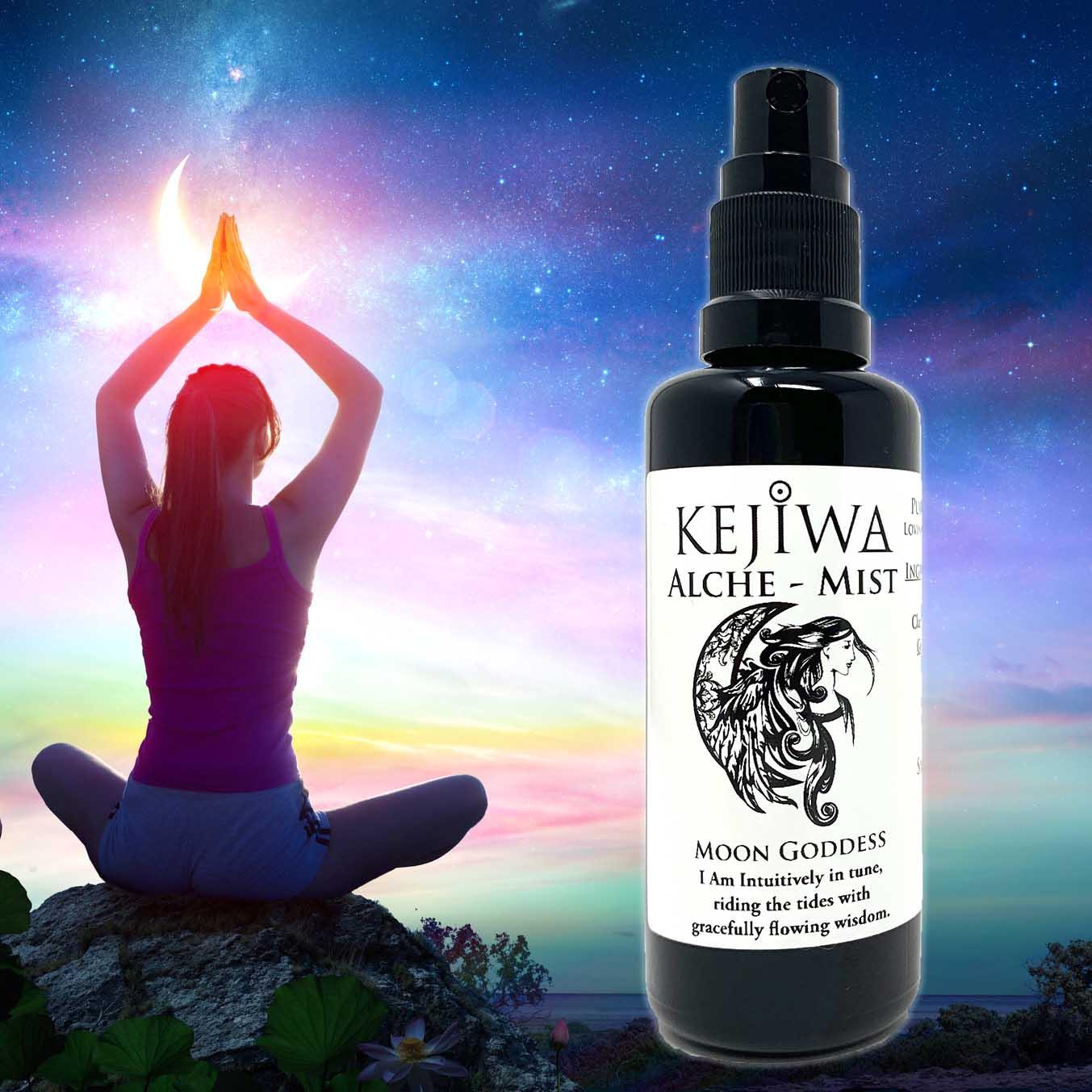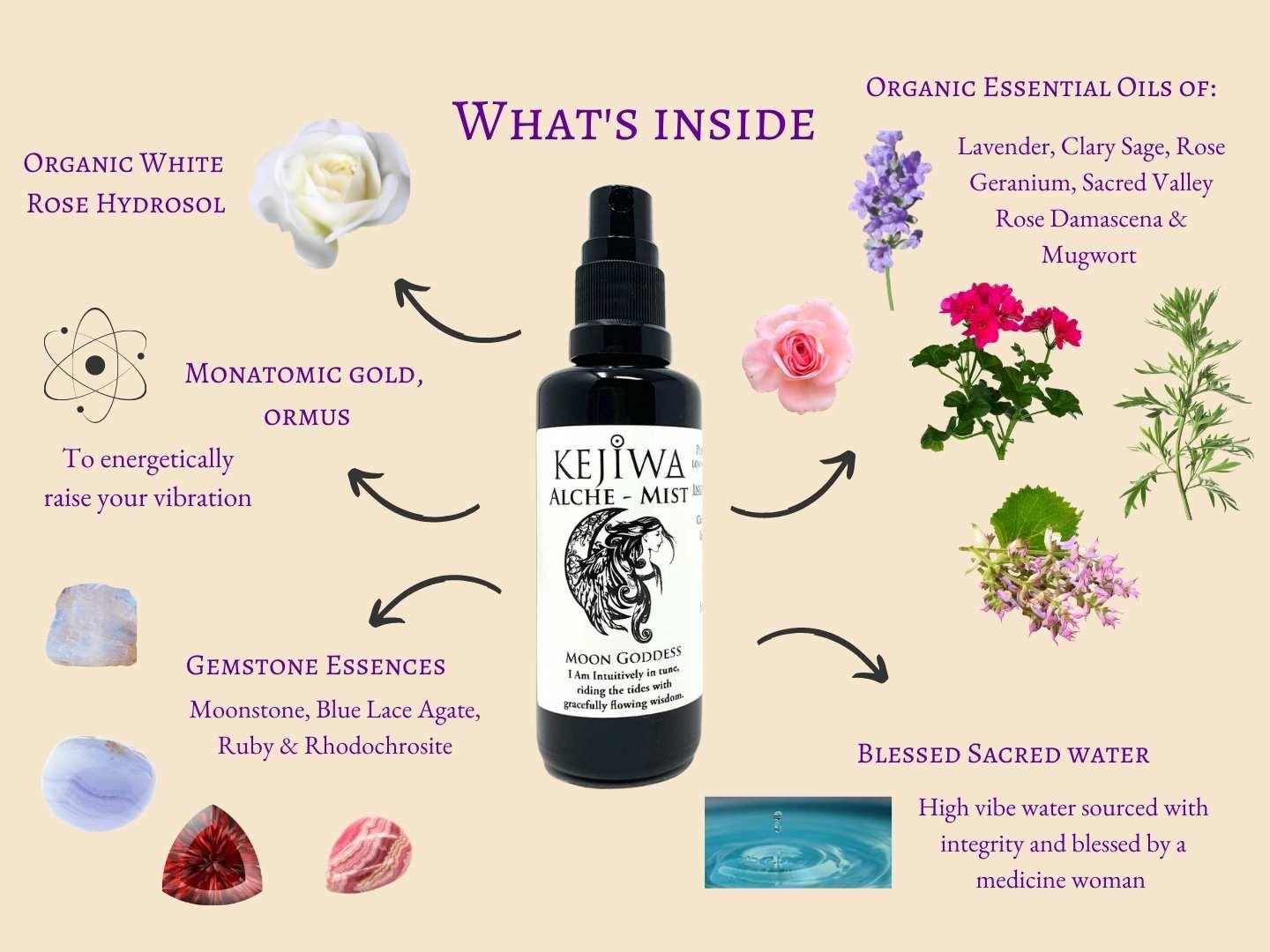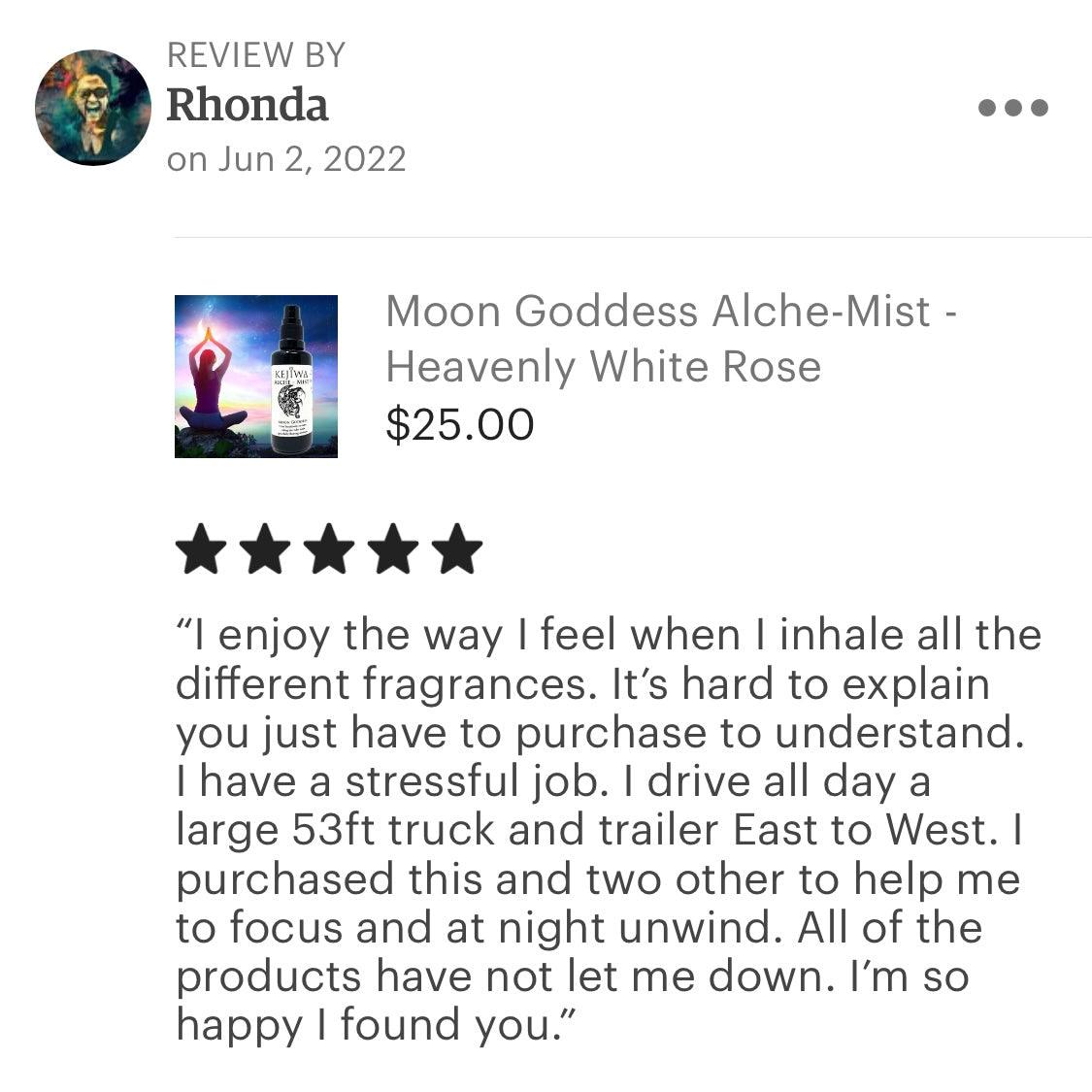 Moon Goddess Alche-Mist
This delightfully sweet aromatherapy elixir spray instantly calms your mind, activates your heart's desires and attunes you to the profound wisdom within for a clear vision of the inspired life you are creating!
With the calming and balancing infusions of White Rose, Lavender, Clary Sage and Mugwort; this enlightening, sweet, floral and herbaceous aromatherapy mist will gently soothe your nervous system and invite feelings of peacefulness into your being.

TUNE INTO YOUR FEMININE ENERGY - Boost your intuition and clairvoyance while nurturing the sacred connection with your inner feminine. Perfect for Ceremonial work, opening your heart and connecting with unconditional love.
RELAX, RELIEVE, REJUVENATE – Alleviate anxiety and stress from your mind and body while clearing negative energy from your space & uplifting your mood. Invite a sense of well being and creativity into your life.
INSTANT TRANQUILITY AND CALMNESS – Infused with White Rose and Lavender to soothe and uplift the heart and spirit, while naturally relaxing and calming the mind. Relaxes the Central Nervous System to balance and harmonize emotions.
MENTAL CLARITY & CONCENTRATION - Stimulates the mind while infusing confidence and resilience with it's energetically grounding and protective properties.
SMOKE-FREE AND CONVENIENT – Use it anywhere, anytime. Perfect for home, work or any place you want to reset your energy and open your heart. A more potent alternative to rose water.
~
How to experience Moon Goddess:
Spray with conscious loving intent around the body, head and face to de-stress and deepen the breath into a space of peaceful grace!

Mist your face, body and room to instantly calm your mind, activate your heart's desires and attune with the profound wisdom within for a clear vision of the inspired life you are creating! 
Empower yourself before a sacred ceremony by misting to clear and protect your energy field, center yourself, awaken clarity, and calm your spirit. 

Mist yourself before bedtime for a more peaceful rest, to support enhanced awareness and vivid / lucid dreams, especially when paired with any of our Ormus Elixirs. 
~I am Intuitively in tune, riding the tides with gracefully flowing wisdom.~
ORGANIC WILDCRAFTED BIODYNAMIC

We carefully select the highest quality, sustainably sourced ingredients

HAND CRAFTED WITH LOVE

Created with heart centered focus and intention in the Red Rock vortex of Sedona, AZ

BOTTLED IN VIOLET GLASS

Offering superior protection for enhanced longevity, potency & purity

ECO FRIENDLY PACKAGING

Packed with care and love-in blessings; shipped in compostable packing peanuts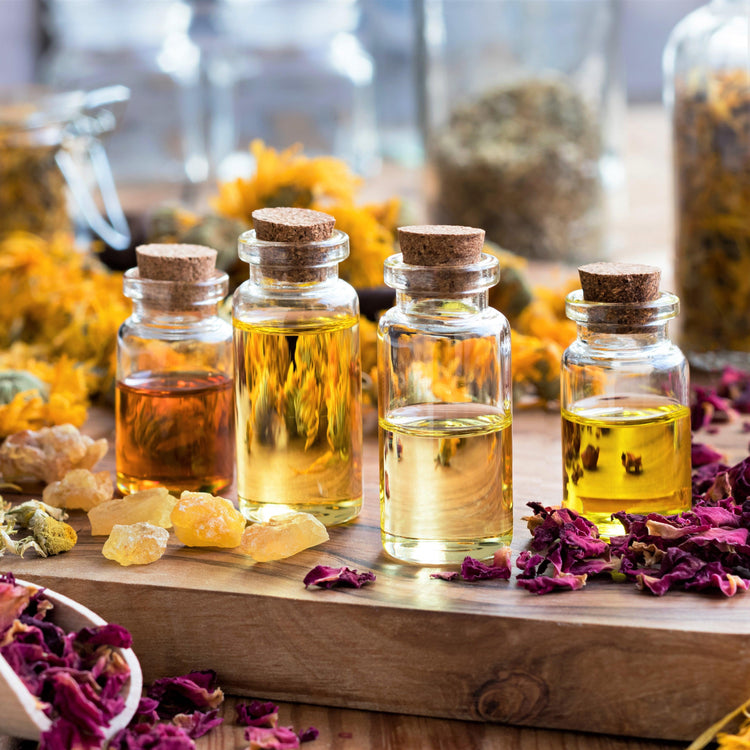 Produced from the highest quality ingredients
Fresh, raw, local, vegan, wild, organic and biodynamic ingredients including wild-harvested herbs picked by hand in prayerful communion.
We choose to always be in our highest state of presence and peace when creating our products because we are committed to bringing you the most potent activating elixirs to assist you on your ascension journey.
It is an extension of what we believe and how we live as stewards of this Planet.
More about us