Free Shipping on Orders $33+ (Within USA)
Receive 22% Off On Orders $144+ With Code: COSMIC22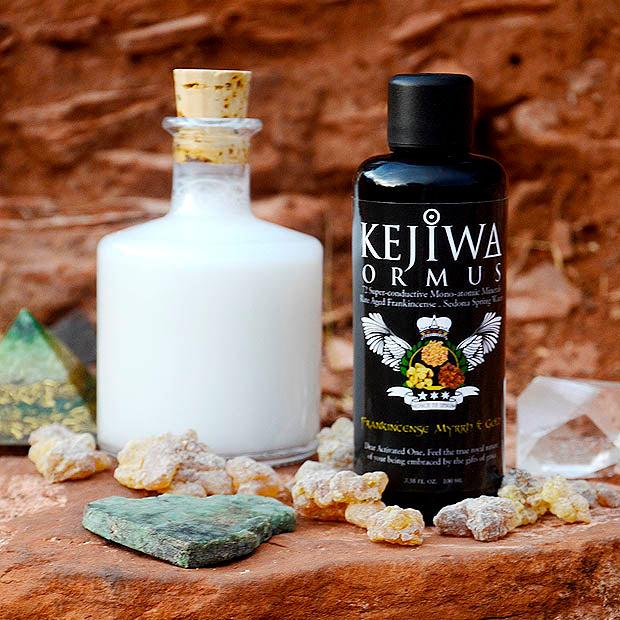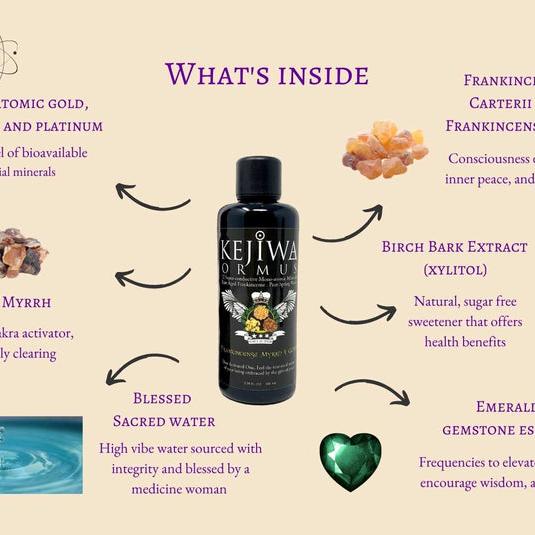 Frankincense, Myrrh & Gold Ormus
✅ Activates Higher Consciousness
✅ Pineal Gland Decalcification
✅ Increases Manifestation Potential
✅ Improves Brain Function
✅ Increases Emotional Balance
✅ Activates Higher Consciousness
✅ Pineal Gland Decalcification
✅ Increases Manifestation Potential
✅ Improves Brain Function
✅ Increases Emotional Balance
It's difficult to maintain Serenity, Balance, and Vitality
amidst modern-day stress and rush.
We struggle to find peace amidst modern stress and strive to maintain positivity. Despite our best efforts, the peace of mind, restful sleep, and emotional well-being we seek seems difficult to attain. This is because of our life's unceasing rush and stress. We are not alone. Many find it challenging to maintain a balanced, peaceful life and spiritual development amidst the demands of a fast-paced & busy world. This might negatively affect your daily life, relationships, and physical well-being.
Modern distractions, including social media and life's complexities, contribute to our pervasive restlessness. 
Solutions such as an hour of daily meditation, intermittent mindfulness, and tech detoxes may not be universally feasible.
Here is the next best alternative we have developed to foster calmness, focus, productivity and presence.
What is Ormus? 
Ormus, often called ORME (Orbitally Rearranged Monoatomic Elements), is a class of uniquely potent minerals. The gold rich third-eye activating Bokek Sea salt was held sacred by the Egyptian priests, alchemists, and the Essenes, who had great foresight (intuitive powers) and clear karmic lineage (purity). We've extracted these mono-atomic minerals, which are condensed into a life-enhancing liquid supplement. Kejiwa Ormus contains a full spectrum of bioavailable elemental mineral nutrition to boost vitality, light, and energy.
When ingested, Ormus is thought to enhance numerous bodily functions. Many users claim increased physical energy, mental clarity, emotional resilience, and spiritual awareness. These unique substances are said to enhance the functionality of the body's cells, leading to possibilities such as improved brain functioning, heightened consciousness, cellular regeneration, and even anti-aging properties. Experience the transformative potential of Ormus for yourself, and tap into the creative energy in every bottle.
Frankincense, Myrrh & Gold Ormus is a potent elixir meticulously hand crafted from ancient resins, this powerful blend is more than just an addition to your daily routine – it's a transformative experience that guides you to a higher level of consciousness, stimulates your spiritual awakening, empowers you to delve deeper into profound soul journeys and activating a newfound sense of calmness and grace. 
The Frankincense, Myrrh & Gold Ormus offers an abundance of benefits that will not only enrich your spiritual journey but also enhance your overall well-being:


Activates Higher Consciousness: Elevate your psychic, telepathic, empathic, and clairvoyant abilities.

Improved Brain Functioning: Enhance memory retention, mental clarity, and focus while boosting your reflexes.

Increased Manifesting Potential: Alter subconscious patterns, behaviors, and thoughts.

Pineal Gland Activation: Amplify awareness and feelings of connectedness.

Anti-Aging Properties: Promote cellular regeneration, DNA repair, and faster recovery from injury.

Boost Energy: Revitalize your stamina and vitality, strengthening your immune, endocrine, and nervous systems.

Restorative Sleep: Promote restful sleep, enabling vivid and lucid dreams.

Greater Emotional Balance and Resilience: Promote an increased sense of overall well-being, honing the ability to see infinite possibilities.



The Frankincense, Myrrh & Gold Ormus is more than just an elixir; it's a pathway towards an elevated spiritual practice. Step into your power, embrace the transformative energy of this Ormus and get ready to raise your vibrations.
How to Use it…
Ormus is a liquid mineral supplement; we recommend fully savoring this experience by smelling this delicious elixir, then placing 1 -2 tsp under your tongue (hold before swallowing).
Your dose will depend on your sensitivity and desired effects. Please tune in to your body's wisdom.
Hear what our satisfied customers have to say about their transformative experience with Pinon:
Frequently Asked Questions 
Ormus is a sacred supplement, each person will be different. Please tune in with your body & listen to what's most serving for you! Often people new to Ormus will start with a teaspoon twice a day. It is all by one's own body wisdom.
The Ormus should not be refrigerated. It is ideal to store it at room temperature; above freezing and below 80 degrees F.
It should be kept out of direct sunlight and stored at least 6 feet away from EMF producing electronics.
Please make sure to use wooden, glass or any non-metal utensils and cups.
Our Frankincense and Myrrh Ormus contains small amounts of these natural resins, which have many benefits. 
Frankincense & Myrrh have a synergistic effect with "synergistic anti-inflammatory activity, synergistic anticancer, synergistic analgesic, synergistic antibacterial, and synergistic blood-activating effects." (Source below)
Frankincense resin is commonly chewed like gum, especially in regions where it grows as well as in Ayurvedic medicine. It is great for oral hygiene and supports mouth ulcers, digestion, and cancer.
Source: https://www.ncbi.nlm.nih.gov/pmc/articles/PMC6749531/
Wholesale Inquiries
Connect with Kristina for details on setting up a wholesale account and to see if your business is in alignment with our vision.
Email her at Community@kejiwa.com